About the Author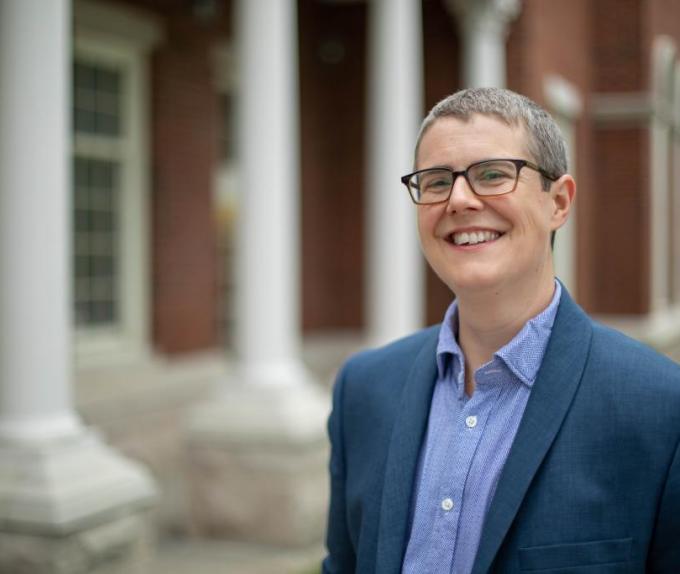 Jen Jack Gieseking
is an urban cultural geographer, feminist and queer theorist, and environmental psychologist. They are engaged in research on co-productions of space and identity in digital and material environments. Jack's work pays special attention to how such productions support or inhibit social, spatial, and economic justice in regard to gender and sexuality. They are
Assistant Professor of Geography at the University of Kentucky
, where they teach courses on digital studies and queer geographies.
Jack's second book is A Queer New York: Geographies of Lesbians, Dykes, and Queers, 1983-2008, which will be out with NYU Press in September 2020. Their mixed ethnographic / archival approach resulted in their rethinking about the construction of "data" to produce a series of LGBTQ data visualizations about queer history, a project of visualizing the invisible. These data visualizations, which include an extensive, in-progress series of interactive maps, afford an interactive, public queer history in the form of this site, the complementary A Queer New York website.
They are also conducting research on trans people's use of Tumblr as a site of cultural production, and a hub for co-produced medical knowledge. As a side project, Jack annually updates a Gender, Sexuality, and Space Reading List, extending the work they contributed to for years in restructuring the 25+-year old Gender & Geography Bibliography. Jack's first book is The People, Place, and Space Reader, co-edited with William Mangold, Cindi Katz, Setha Low, and Susan Saegert, out with Routledge.
They have held fellowships with the Alexander von Humboldt Foundation as German Chancellor Fellow; The Center for Place, Culture, and Politics; The Center for Lesbian and Gay Studies; and the Woodrow Wilson Women's Studies Dissertation Fellows Program. A member of the ACME: International Journal of Critical Geography editorial collective board, Jack is also a board member of the Rainbow Heritage Network. They contributed to writing and reviewing the National Parks Service's LGBTQ America: A Theme Study of Lesbian, Gay, Bisexual, Transgender, and Queer History. Jack identifies as a woman, and a lesbian trans butch dyke at that, and uses they and he pronouns.
You can reach Jack Gieseking here via their contact page or on Twitter at @jgieseking.